Tensions


2017


Artists' book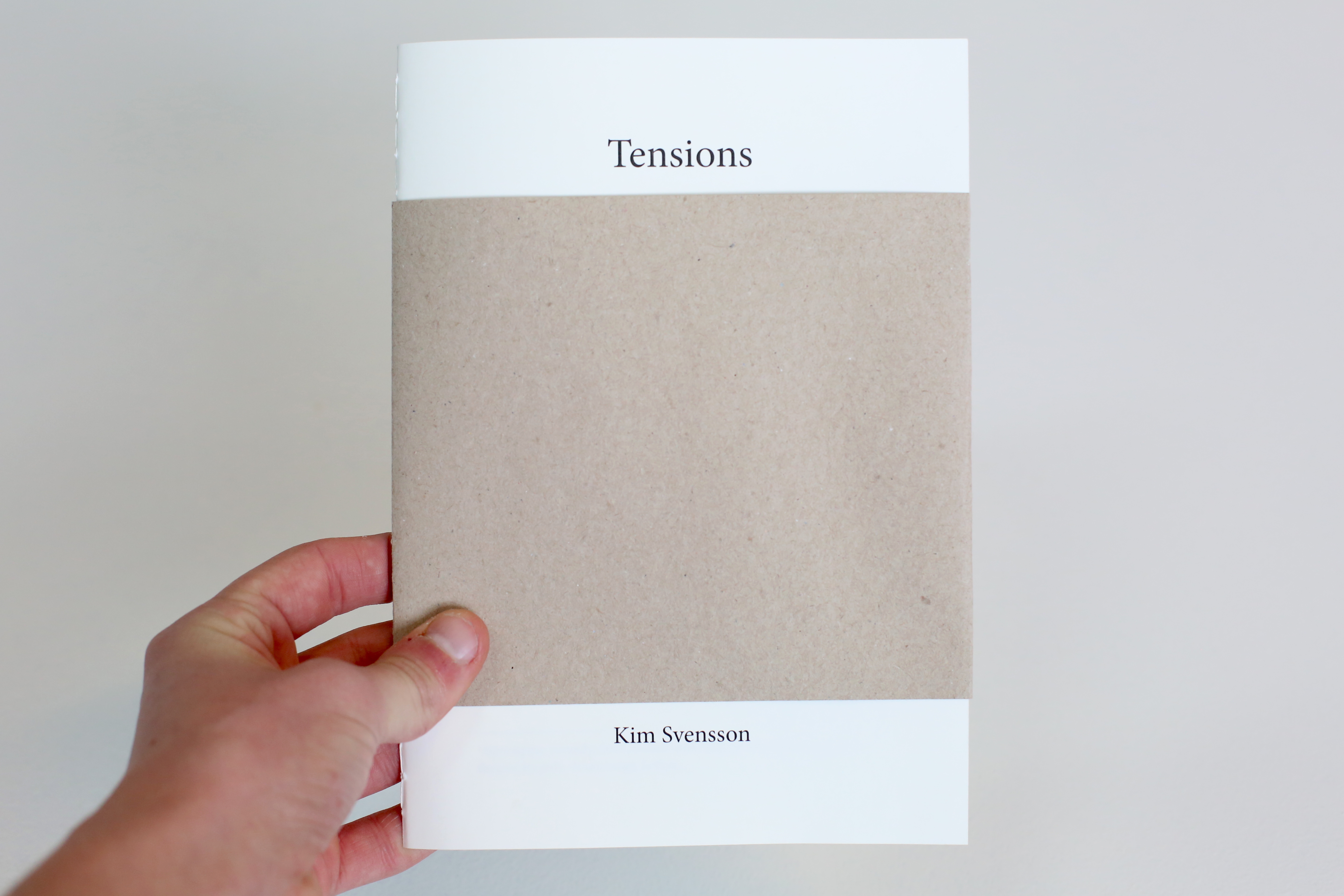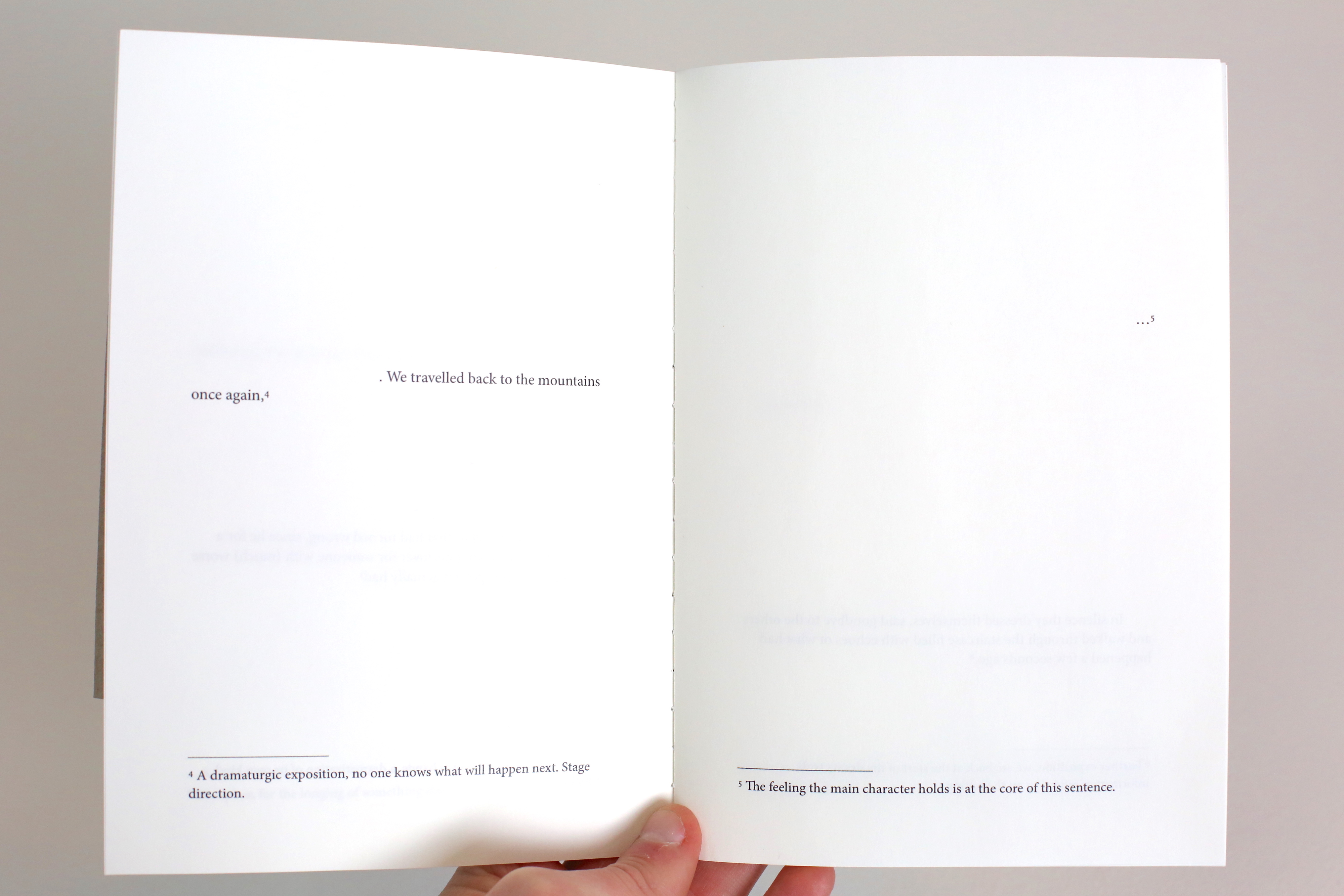 A textual exercise constructed by short, fragmentary notes taken from travel journals that is conjoined by footnotes based on literary terms and definitions of "drama" found in dictionaries. The footnotes comment on the stylistic structure of the notes; enlightening the reader´s relationship to the text, applying dramaturgy and how the text possibly could continue.

Edition of eighty in English and an edition of thirty in Swedish (with the title "Spänningar").

Bound, numbered and signed by hand. Dust cover made by recycled materials. Xerox print on 100 and 120 gram Munken paper.




Shown at:

Inter-exhibiton, Yard Gallery Exeter College of Art.

Bergen Art Book Fair 2017, Bergen Kunsthall.

The book dispersed, Casa das Artes, curated by Unstable Media, Porto.

Offprint London 2017, Tate modern.

Photobook pop-up shop London 2017, organized by msdm publishing.

Kaleid Oslo 2017 seminar at the Oslo National Academy of the Arts.


Acquired by:

Exeter College of Art Library.

Oslo National Academy of the Arts Library.

PUB, Oslo.